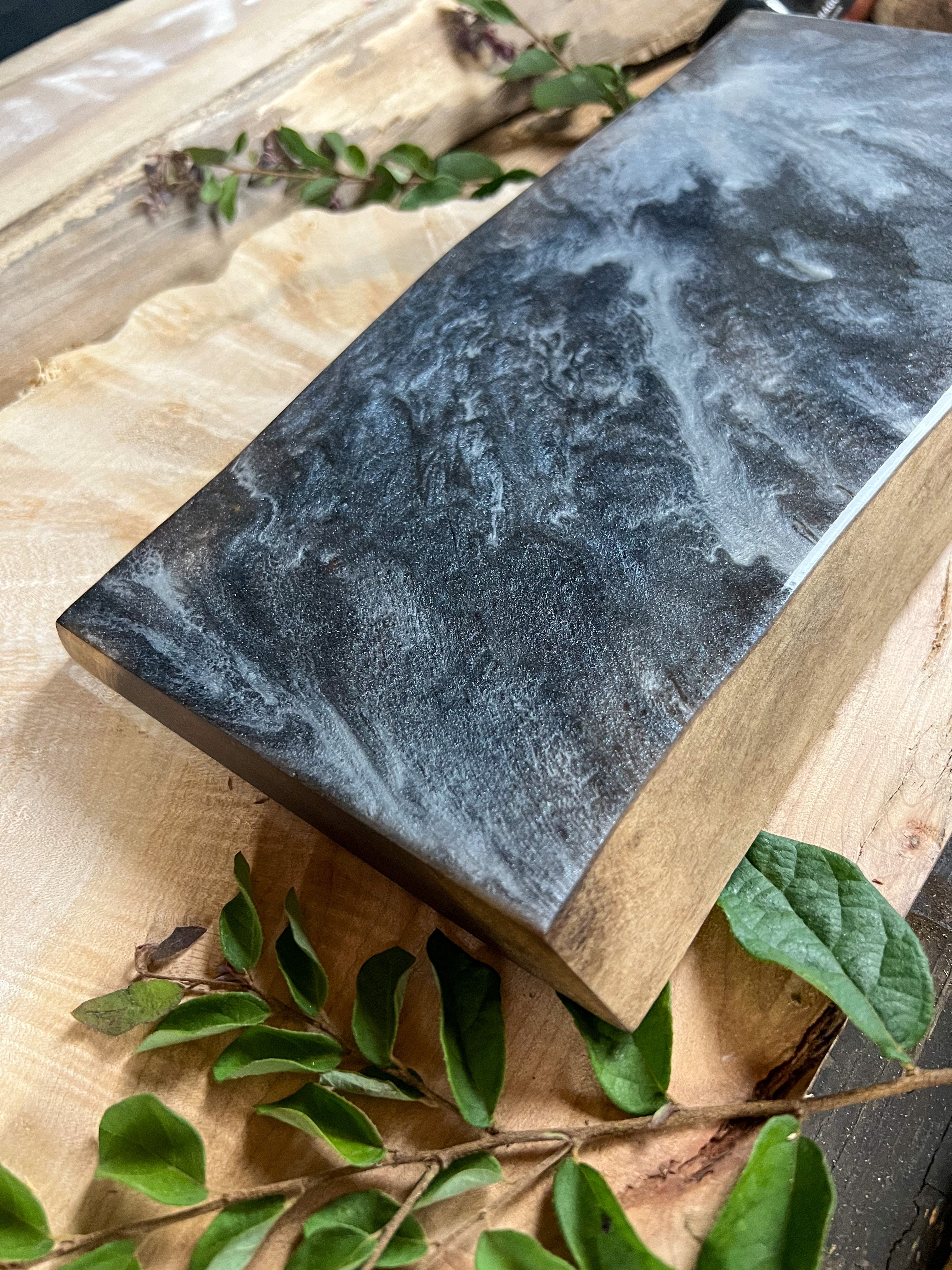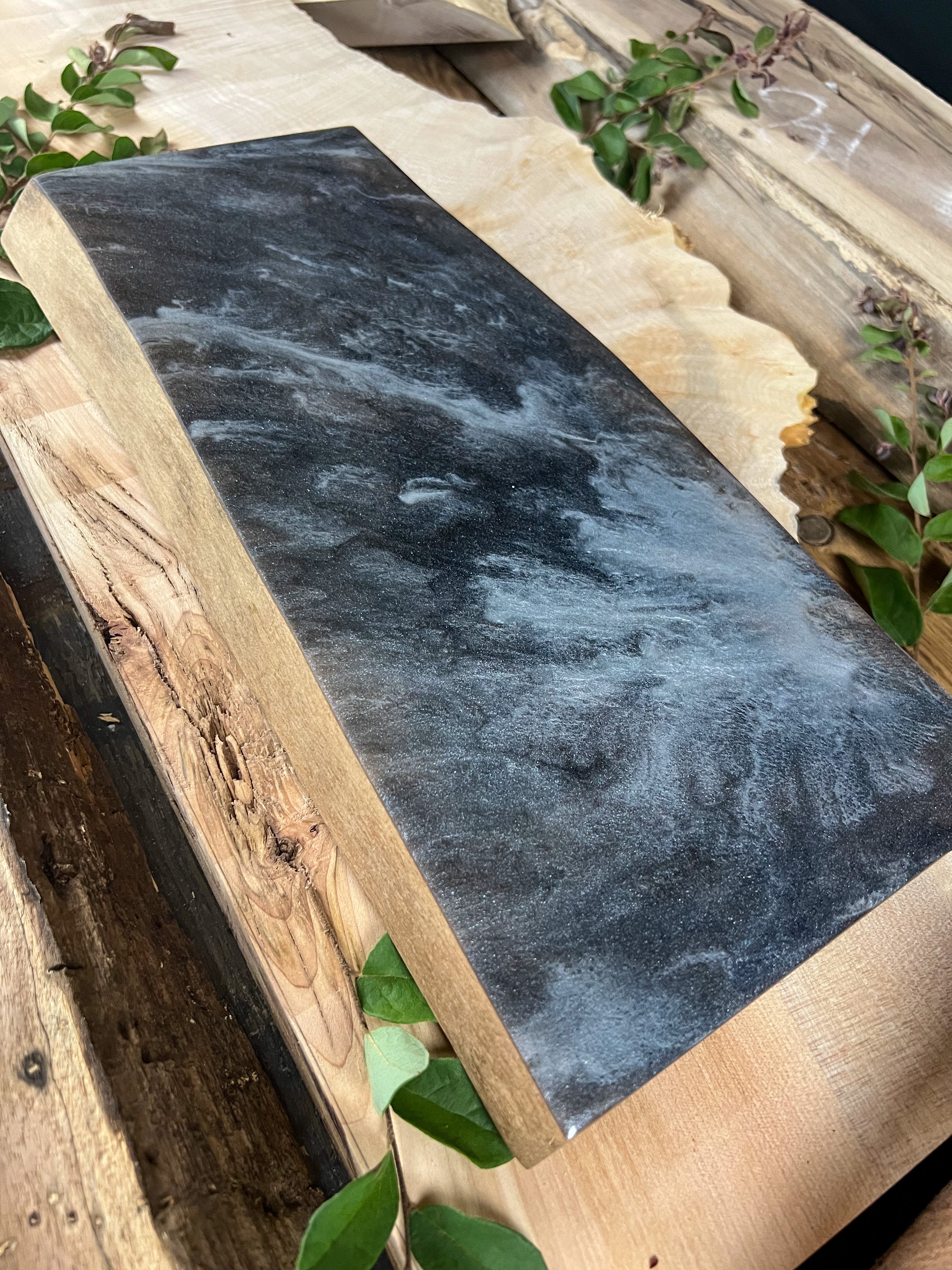 Walnut Wall Art
Thank you for your interest in this handmade wall art piece made from Black Walnut wood and epoxy resin.  Using a complimentary color scheme, the epoxy resin river contains multicolored alcohol ink dyes.
This wall art features alcohol ink dye, and portrays a unique style. 
Care Instructions:
Use mild dish soap and warm water to wipe clean and buff dry. Avoid dusting with a dry or old cloth, this may scratch the finish. Clean up spills immediately. Avoid polish that contains ammonia or silicon. Dust with a soft damp cloth by following the wood grain.

FINAL DIMENSIONS
Length: 14 in.
Width: 7 in.
Height: 1 in. 
Wood Thickness:  1in.
Weight: 2lbs 


Will be shipped in typically 1-2 business days