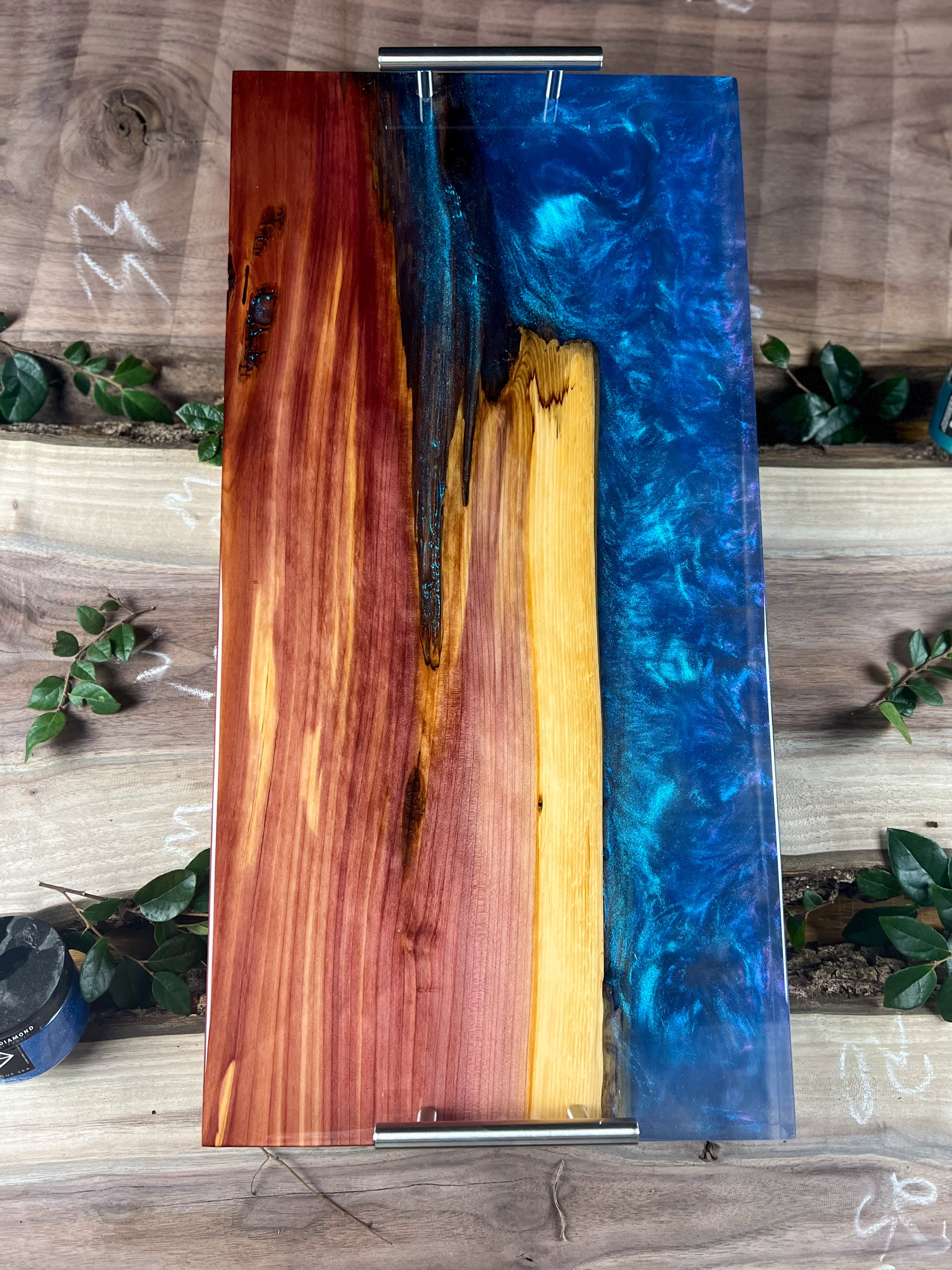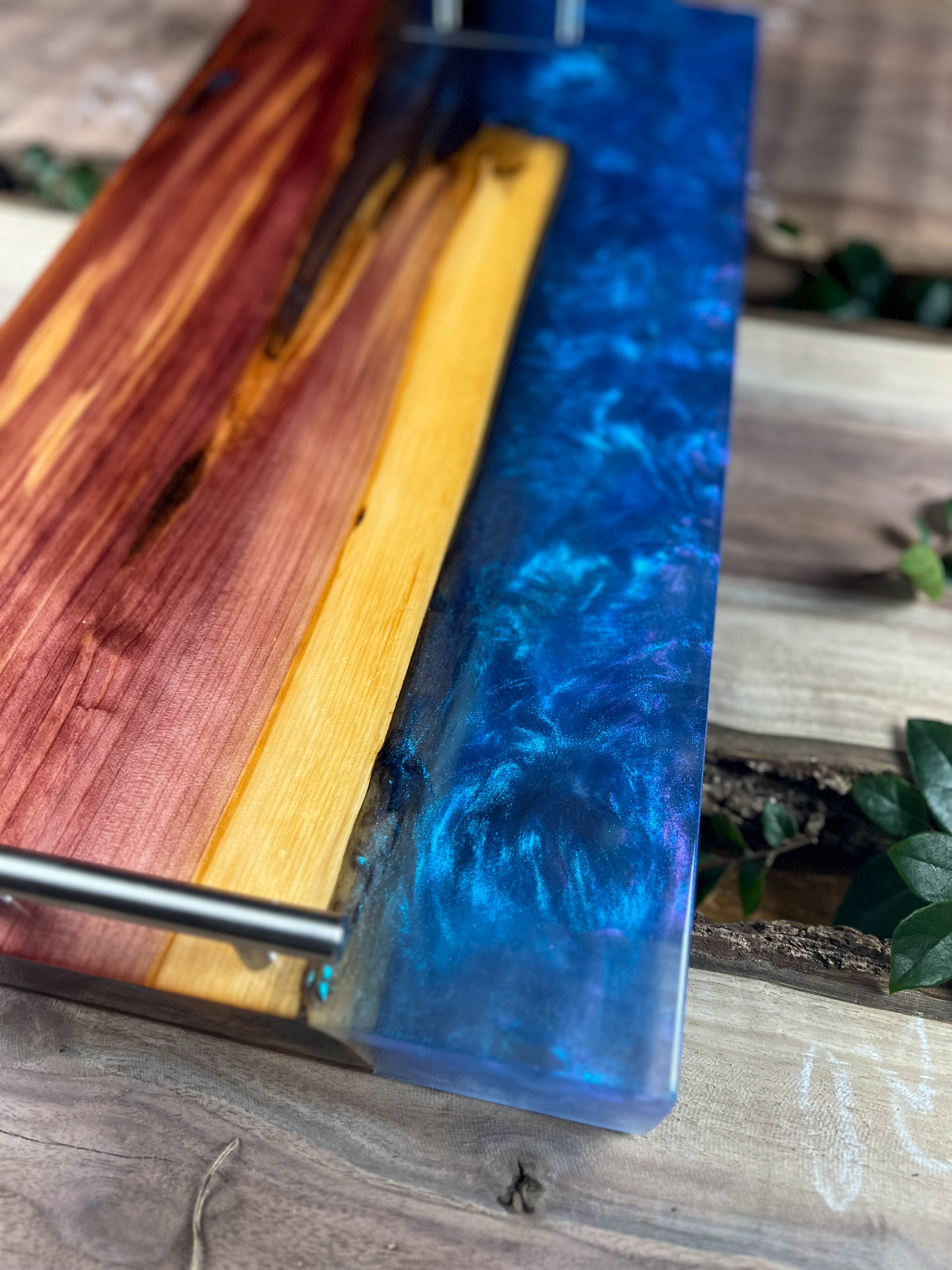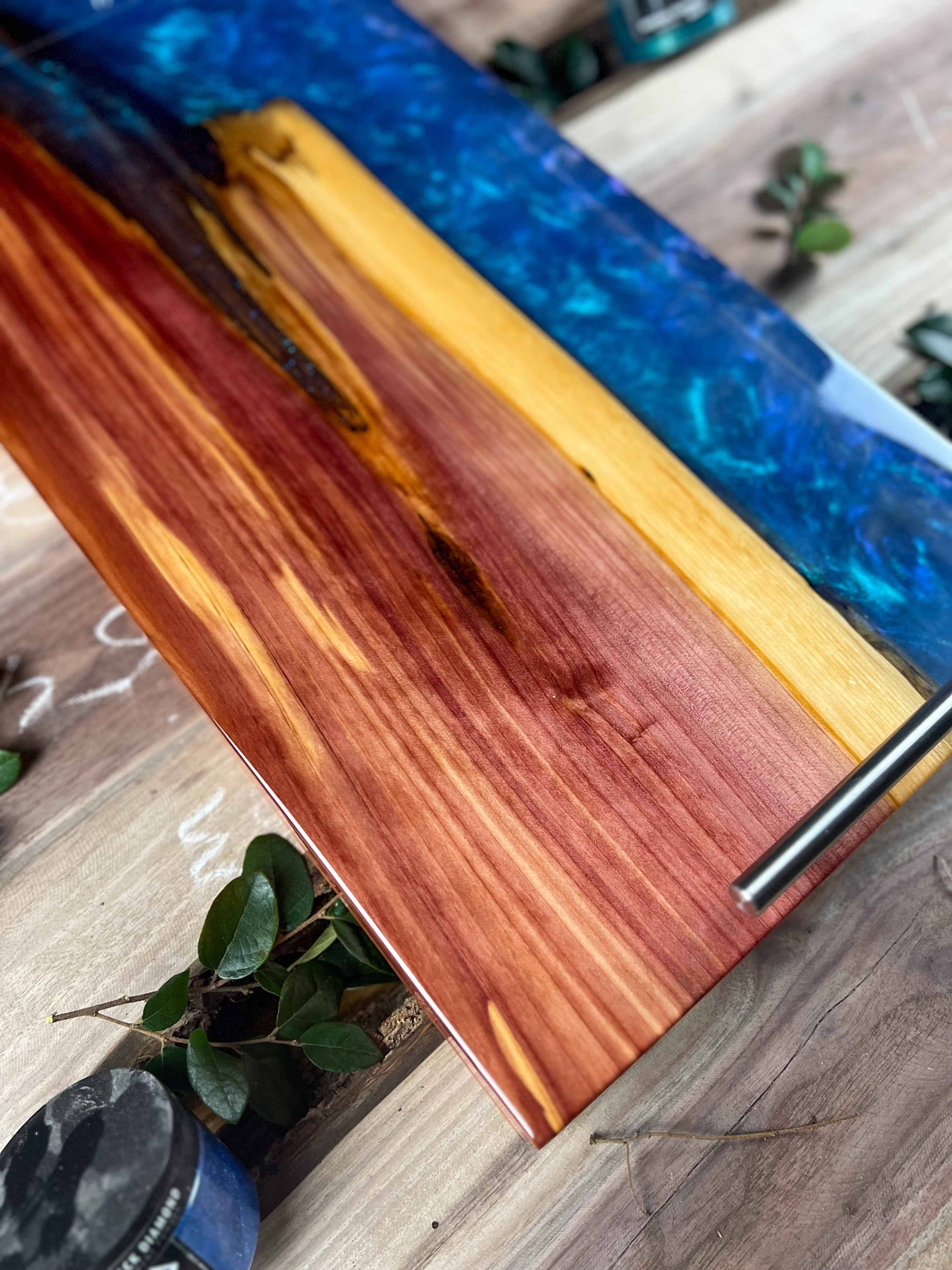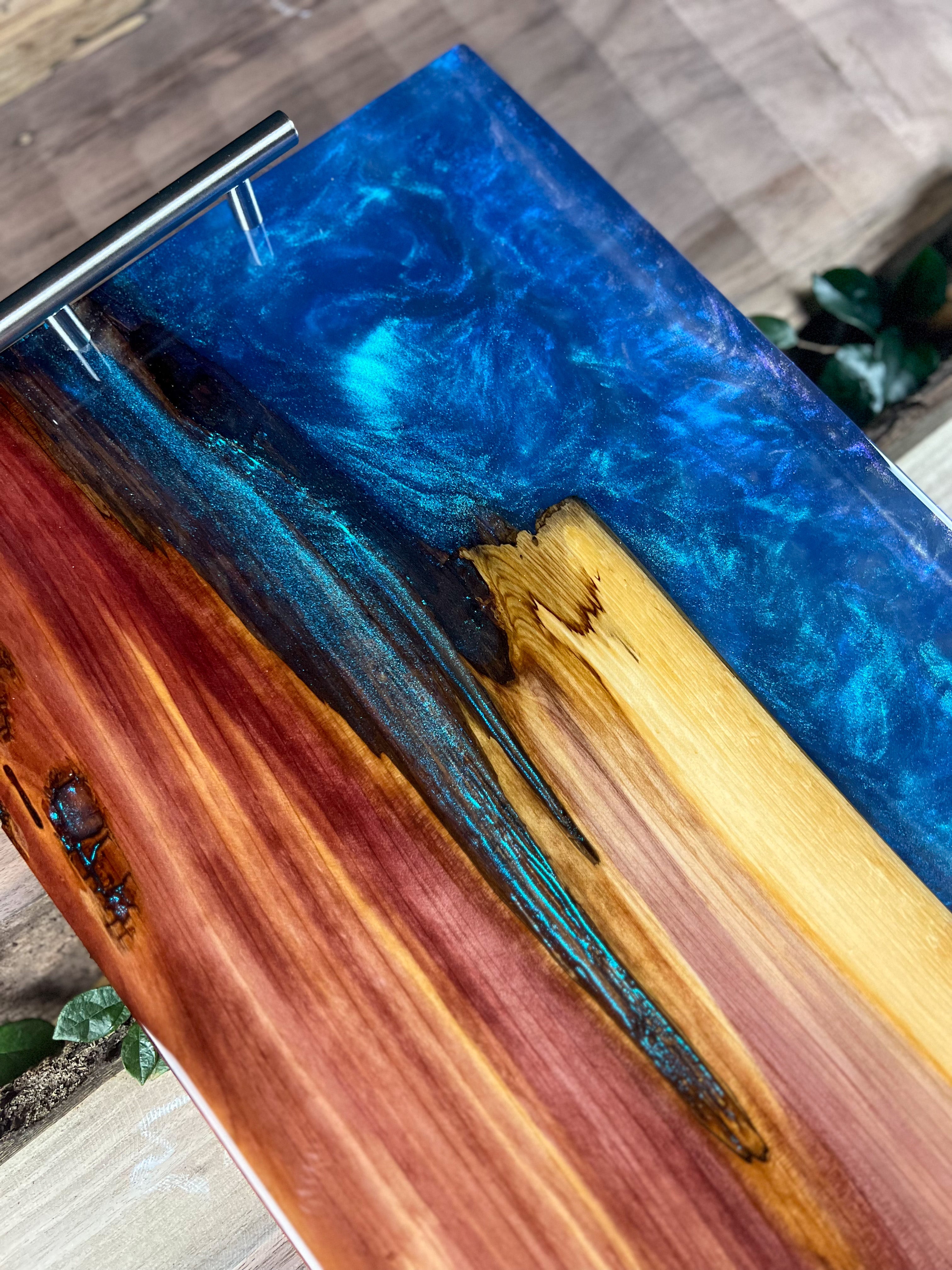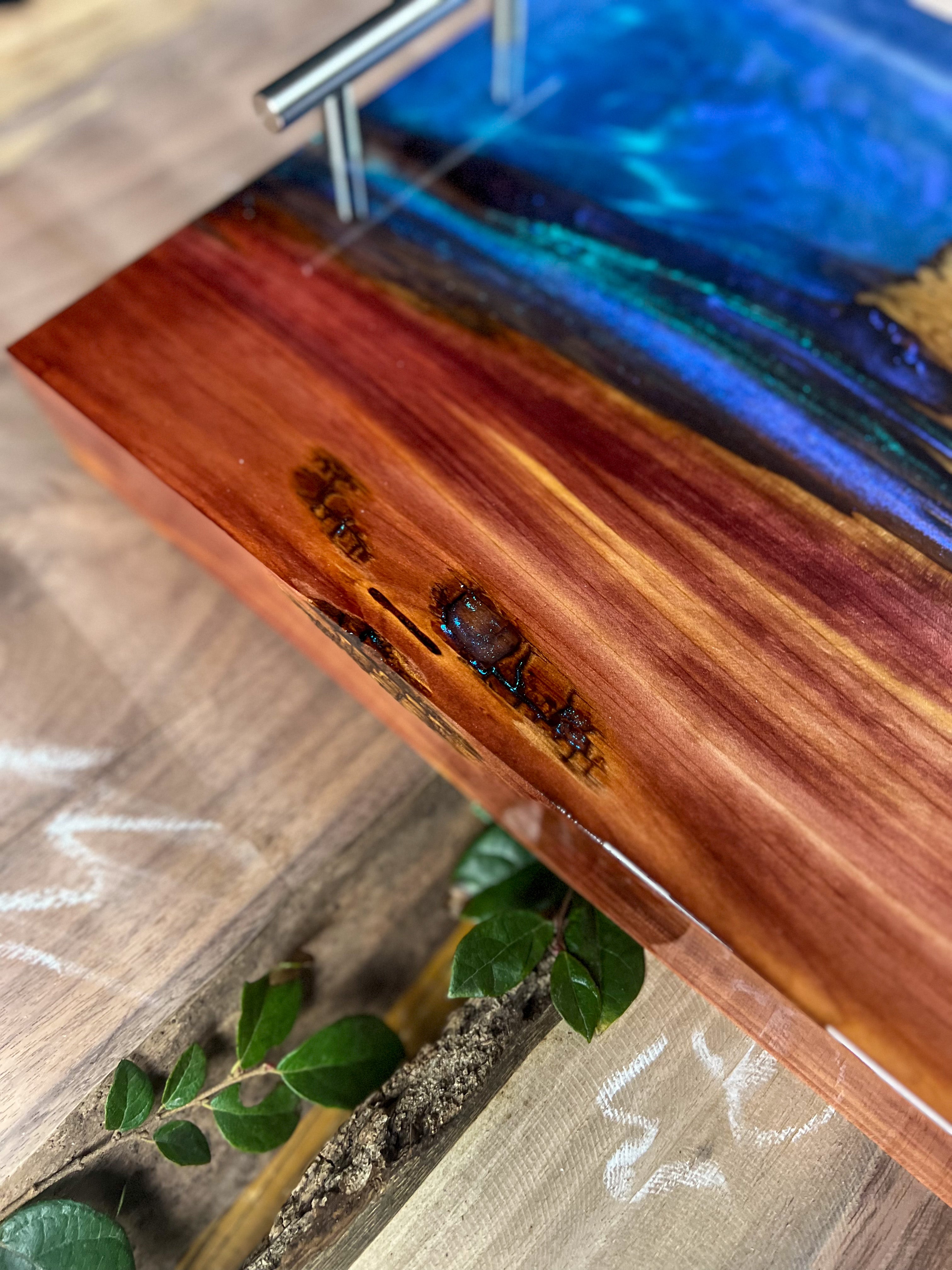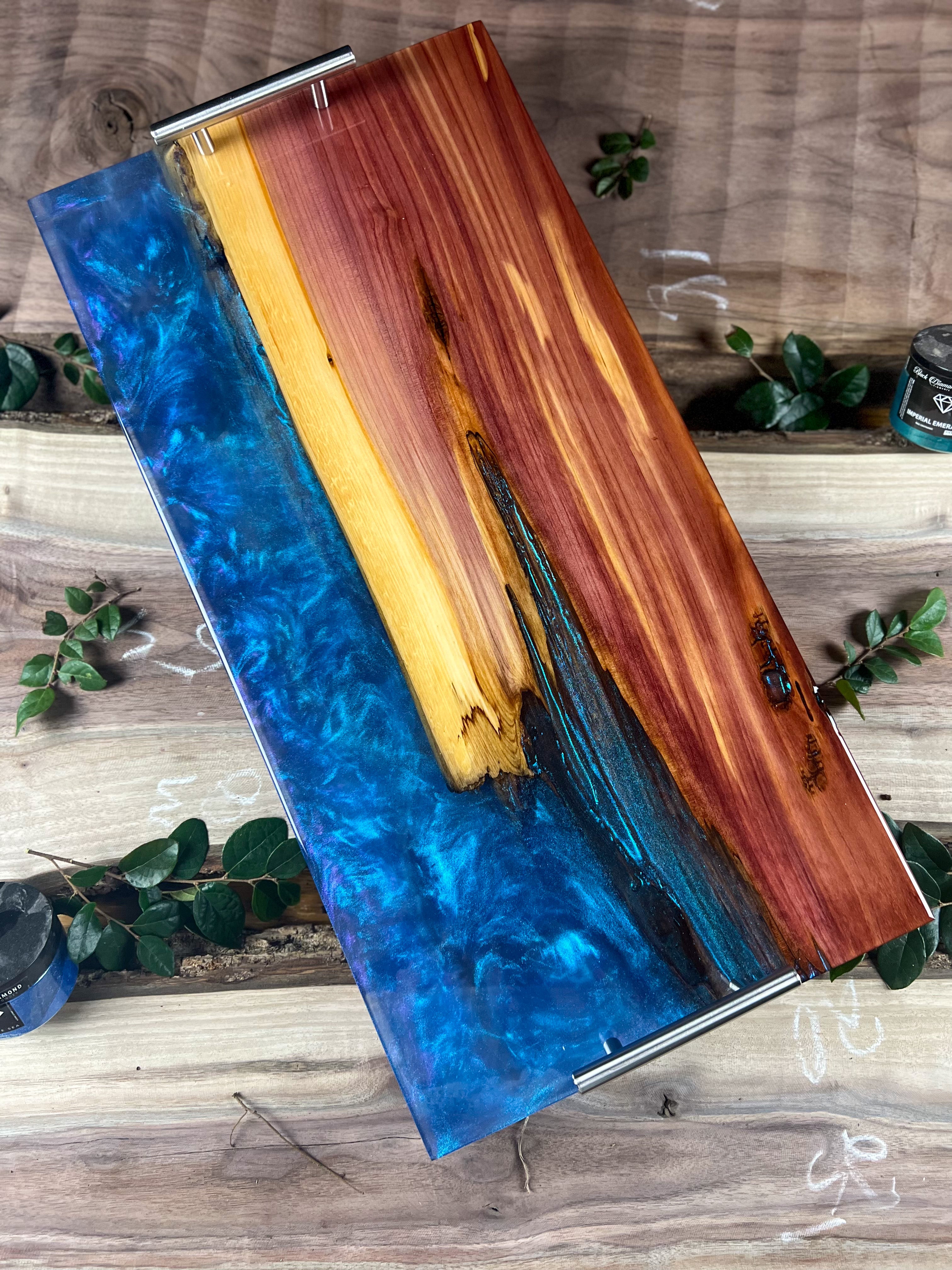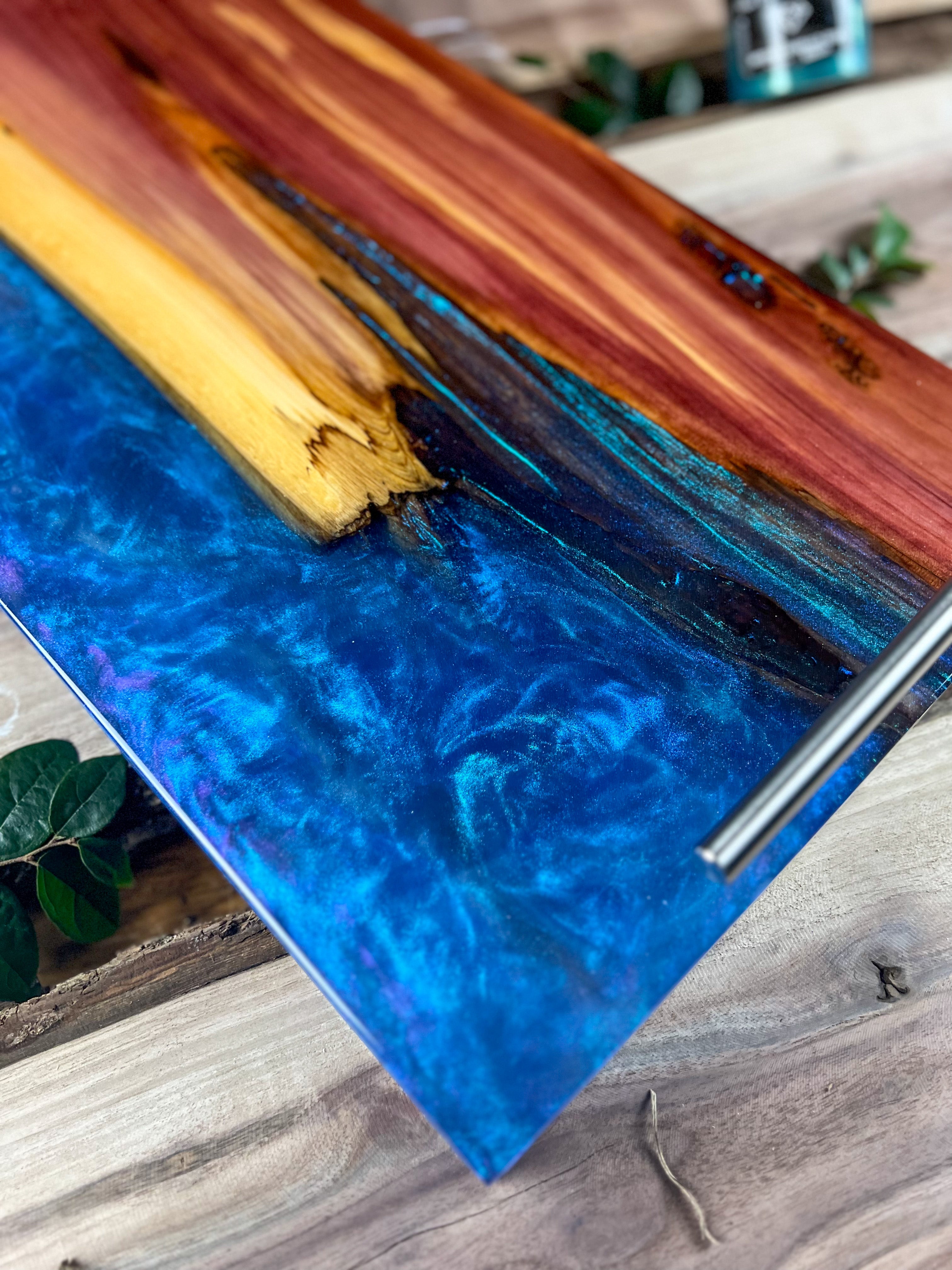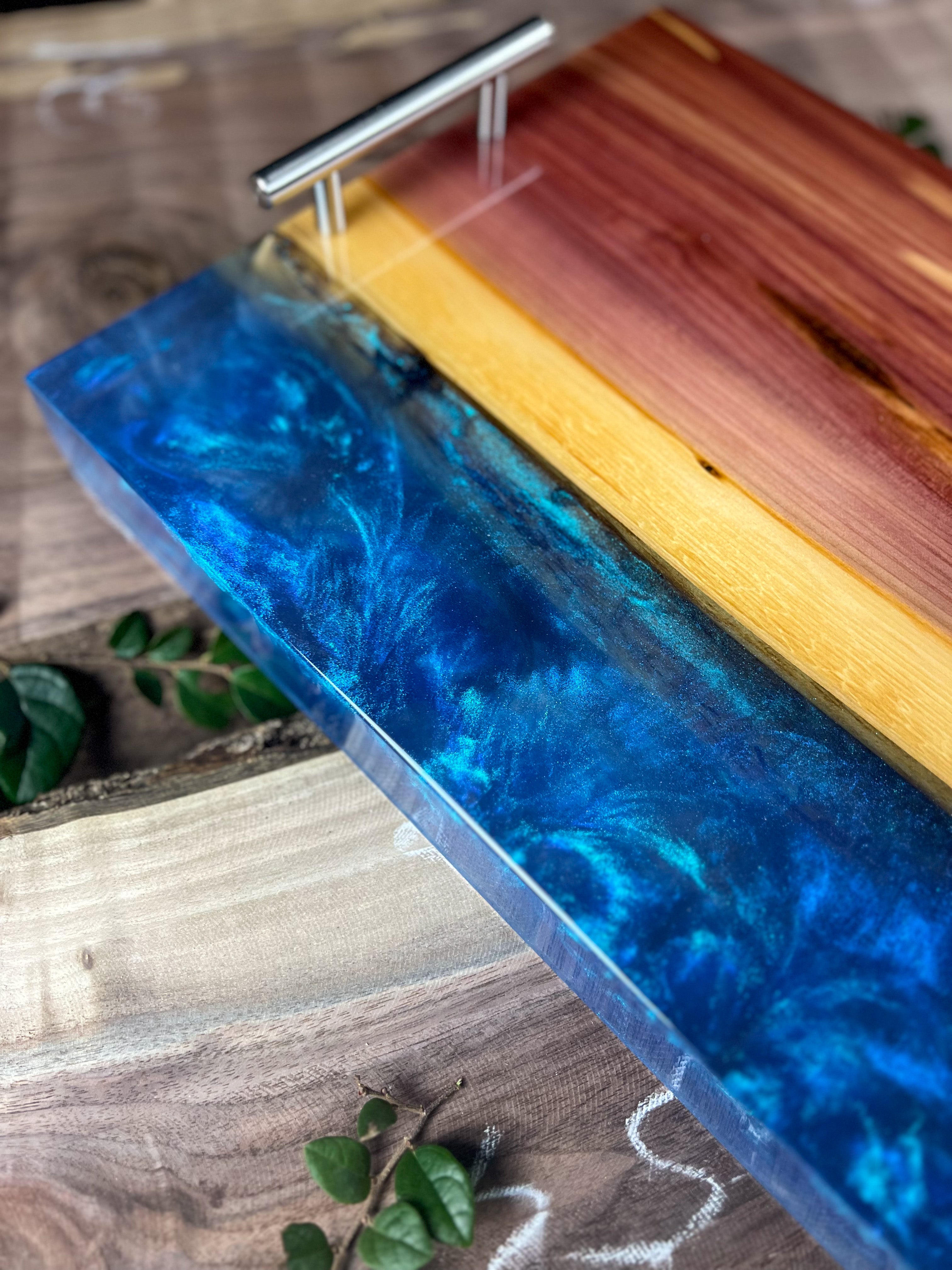 Cedar Large Bright Chameleon Serving Tray
Thank you for your interest in this extra large handmade, wooden charcuterie board | cheese board | serving tray made from cedar wood and epoxy resin. Using a corresponding color scheme that highlights the wood's natural beauty, the epoxy resin river was inspired by the natural beauties of the world. The final product is sanded down and has an epoxy table top finish and to protect your wood.
This large board is made from extra thick aromatic cedar wood from the eastern coast. This unique live edge board was inspired by the a chameleon in nature and features a color changing epoxy resin. It features teal, blues and purples, depending on the light. A truly stunning experience.

This board has custom metal handles for easy lifting!
Our Epoxy is FDA food safe!
Care Instructions:
Use mild dish soap and warm water to wipe clean and buff dry. Avoid dusting with a dry or old cloth, this may scratch the finish. Clean up spills immediately. Avoid polish that contains ammonia or silicon. Dust with a soft damp cloth by following the wood grain.

FINAL DIMENSIONS
Length: 23.75in
Width: 12in
Height: 3.25in
Wood Thickness: 2in
Weight: 12lb

This board can be used as a serving tray, charcuterie board, cheese board or just so beautiful you'll want to display it on your counter.
Will be shipped in typically 1-2 business days