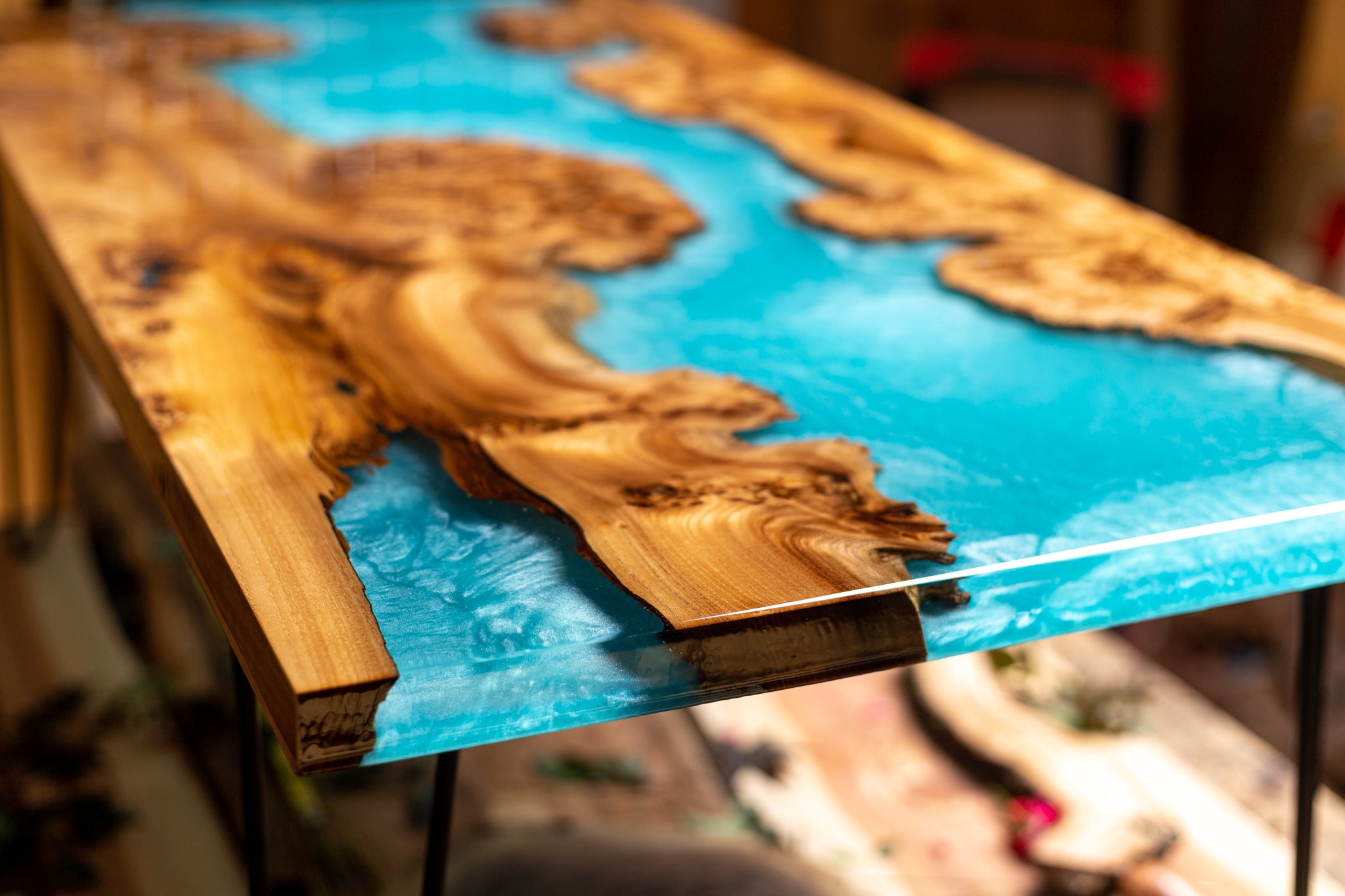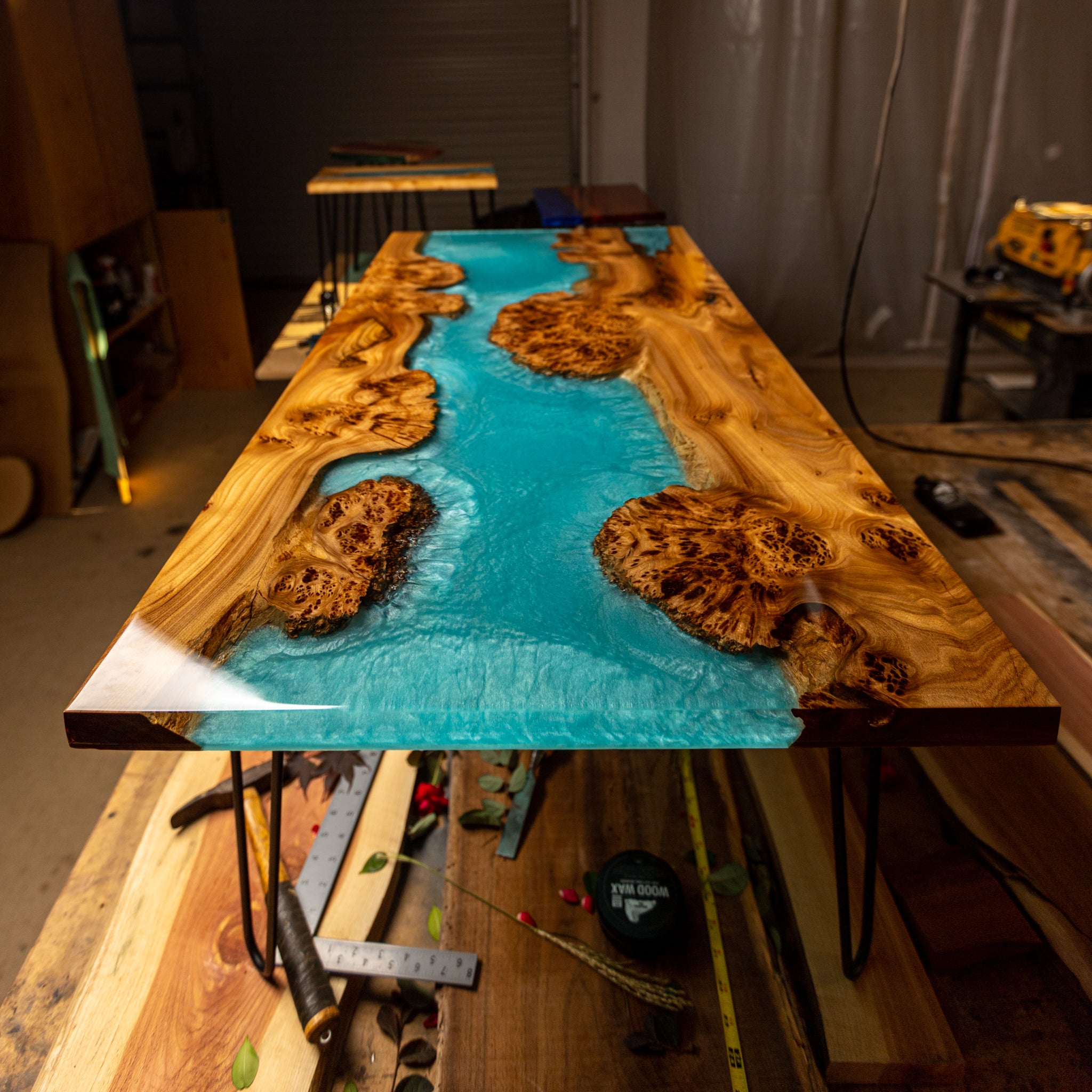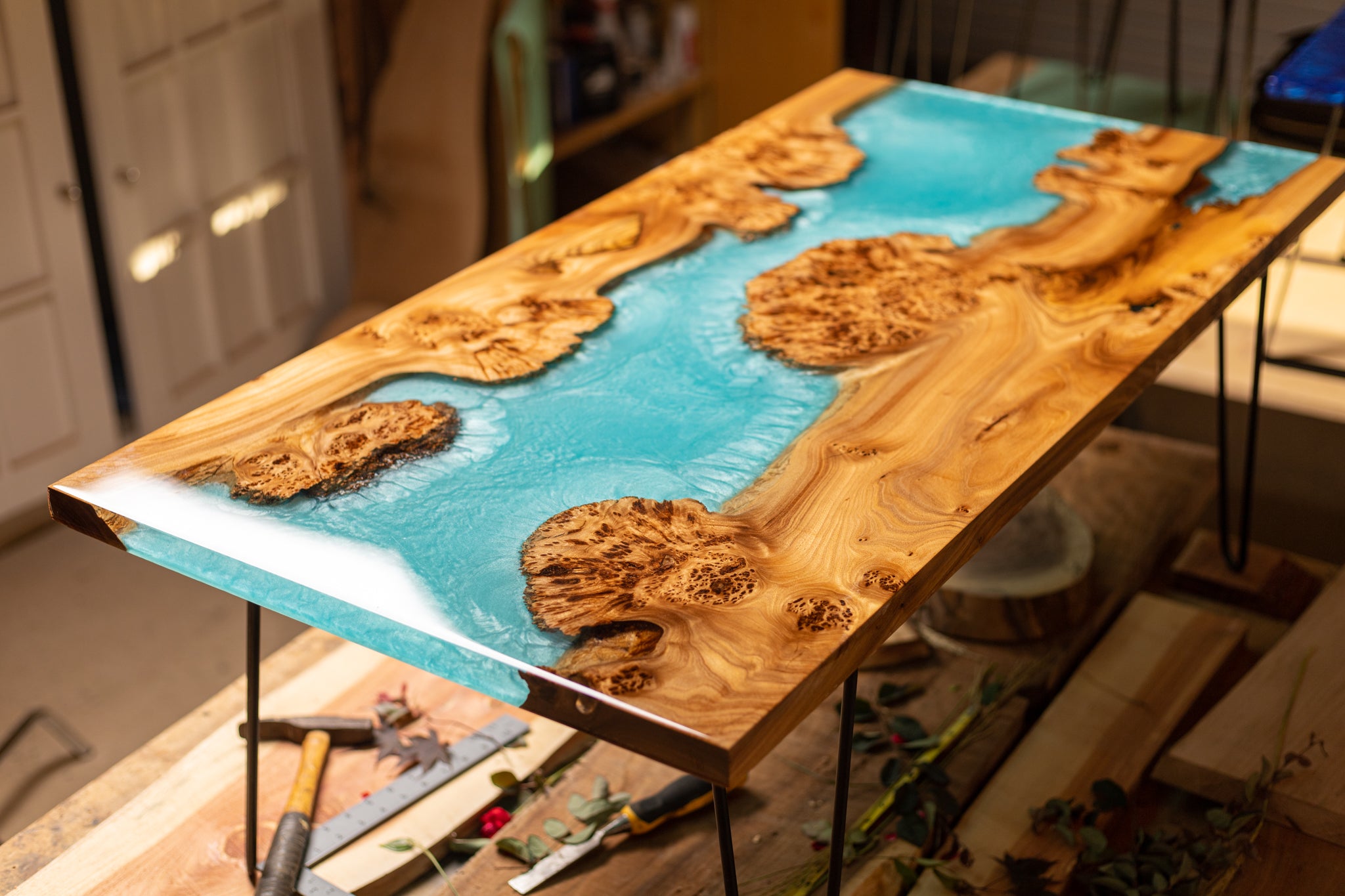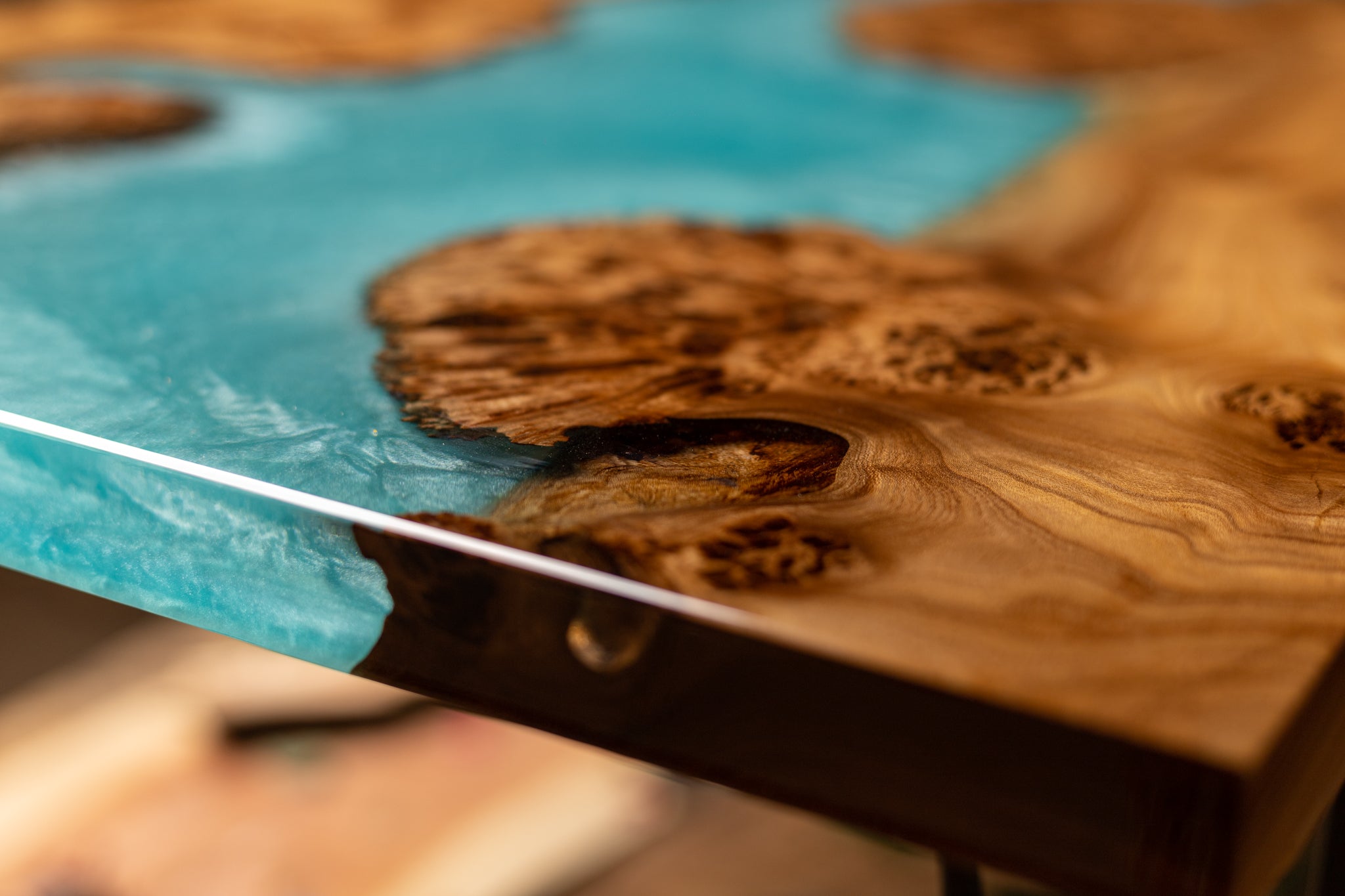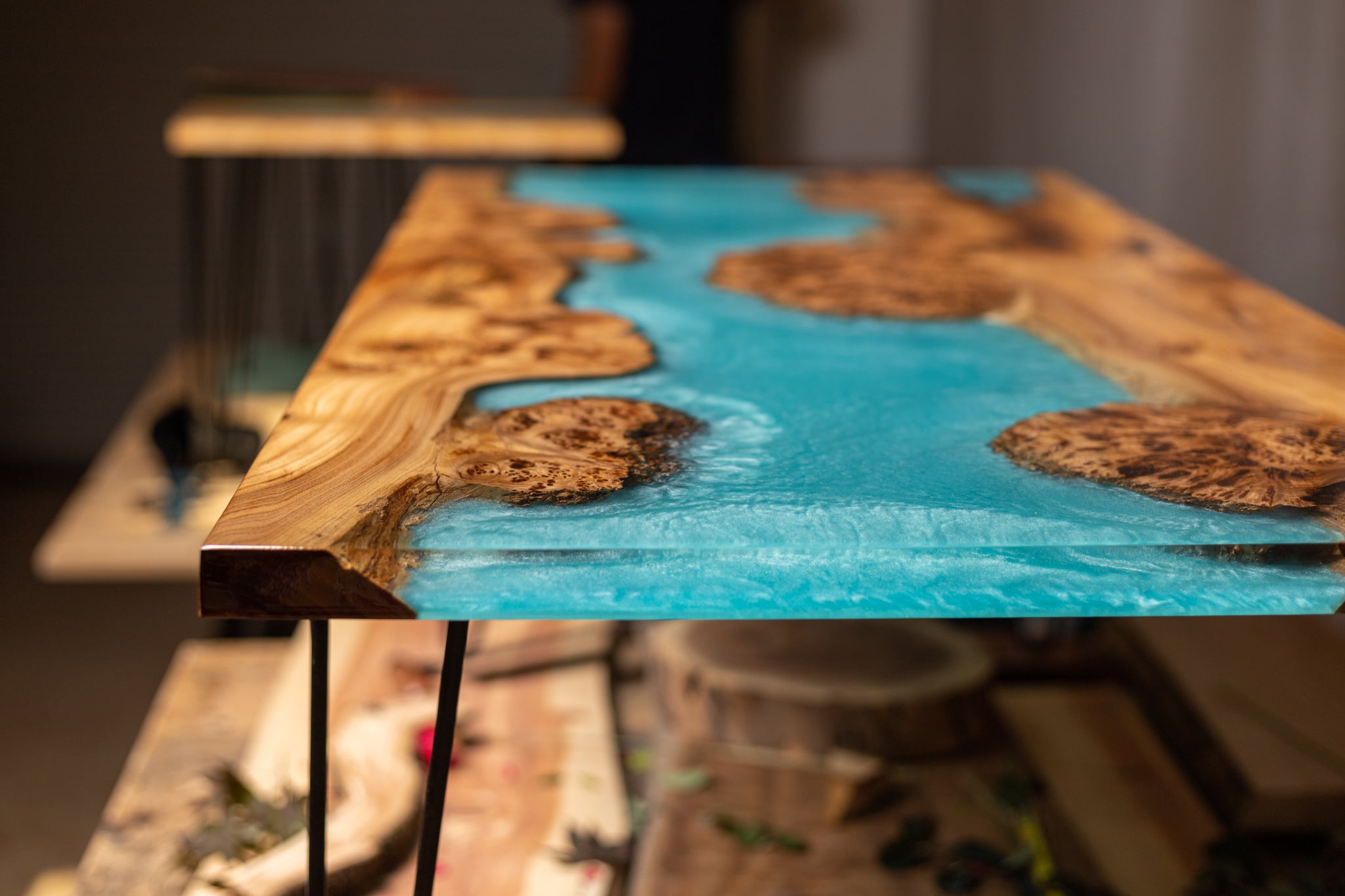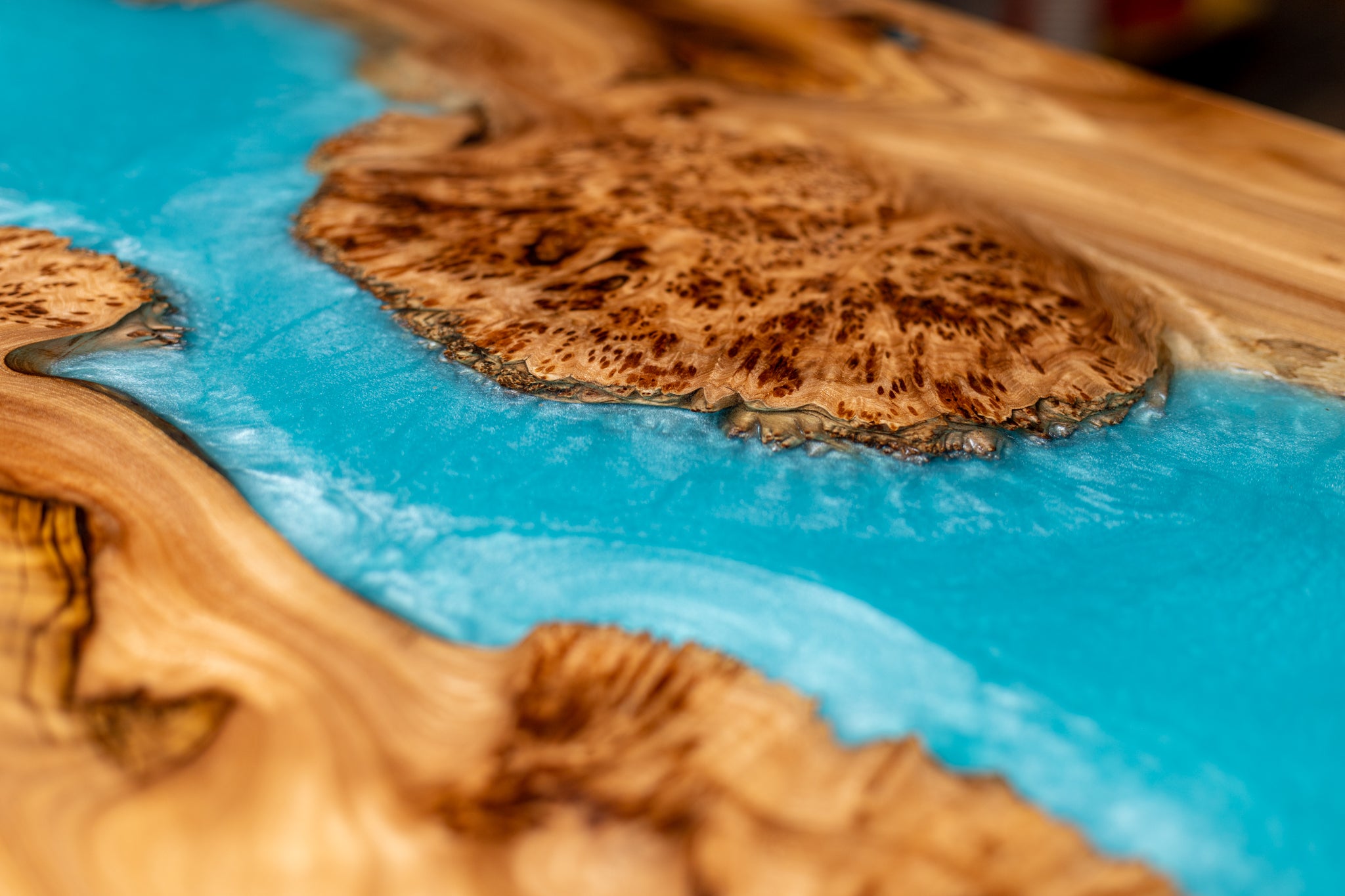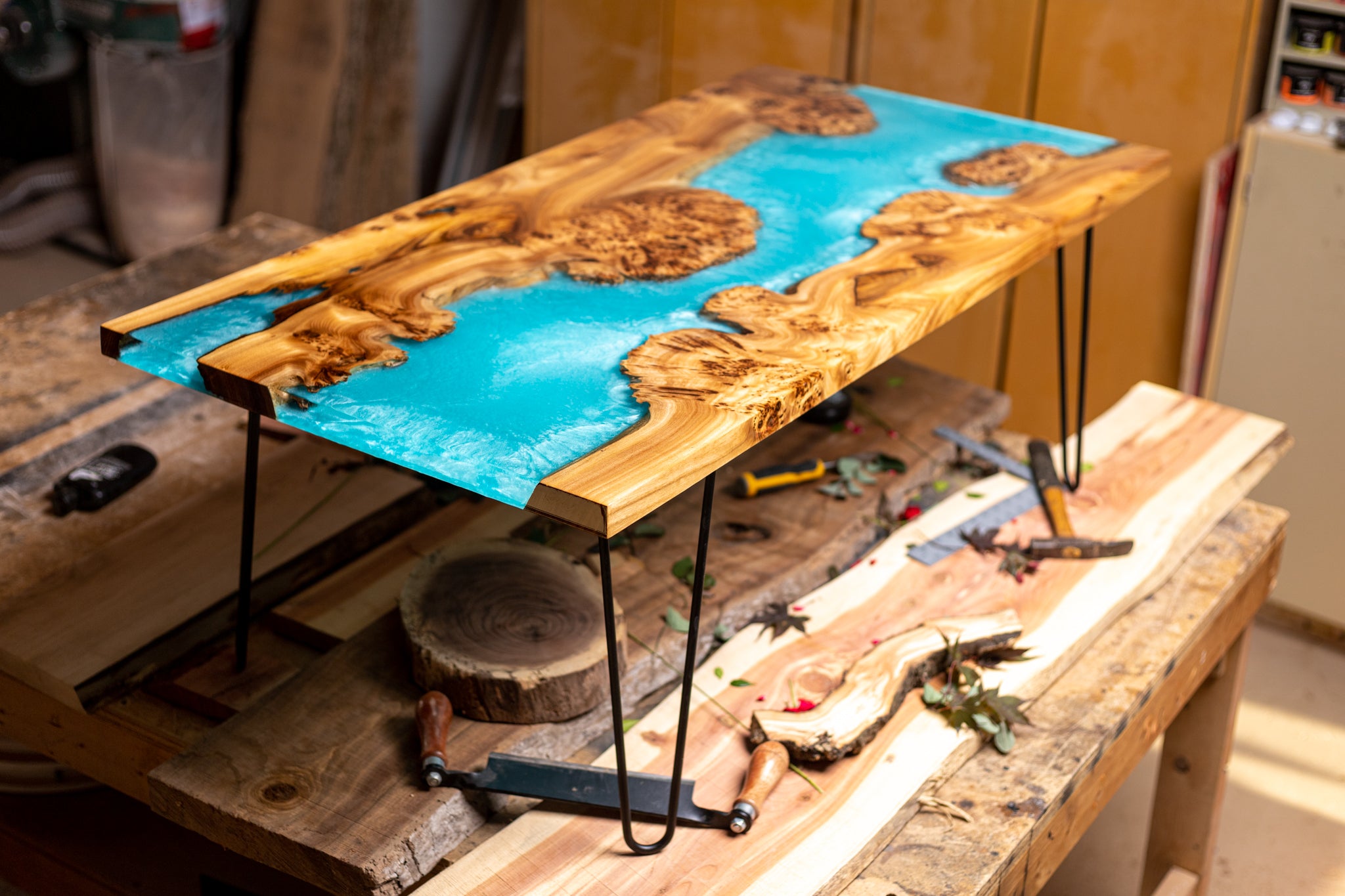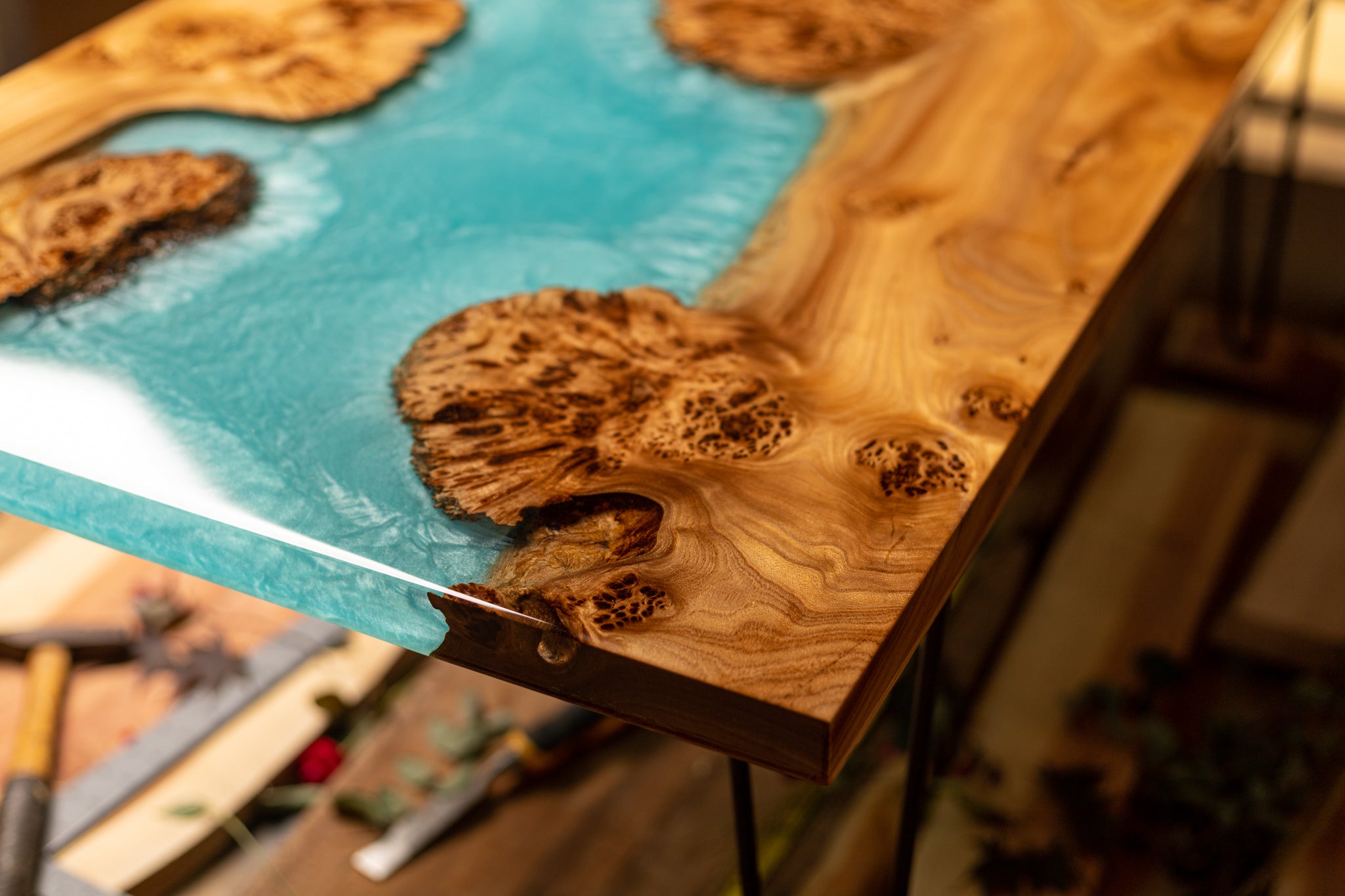 Exotic Turquoise Elm Burl Coffee Table
Thank you for your interest in this handmade coffee table made from Elm Burl wood and epoxy resin.  Using a complimentary color scheme, the epoxy resin river contains a turquoise diamond effect pigment color by Black Diamond Company. The final product is sanded down and has an epoxy table top finish and to protect your wood. Comes with unique, black metal, hairpin legs.

This table features hard to find, exotic Elm Burl. A very uncommon type of growth that occurs rarely in nature. Inspired by the cool waters of the Virgin Islands, this 48" x 24" coffee table features a 2 layer deep epoxy pour to give depth to the table and accent the beautiful rare burl on this elm slab.
Aaron, the artist and founder, lived in the British Virgin Islands for a few years and was inspired by the "coral effect" of this beautiful slab to create a table that has life and color.
Care Instructions:

Use mild dish soap and warm water to wipe clean and buff dry. Avoid dusting with a dry or old cloth, this may scratch the finish. Clean up spills immediately. Avoid polish that contains ammonia or silicon. Dust with a soft damp cloth by following the wood grain.

FINAL DIMENSIONS
Length: 47 3/4 in.
Width: 23 7/8 in.
Height:  18 in.
Wood Thickness: 1 1/4 in.
Weight: 50 lbs.


Will be shipped in typically 1-2 business days