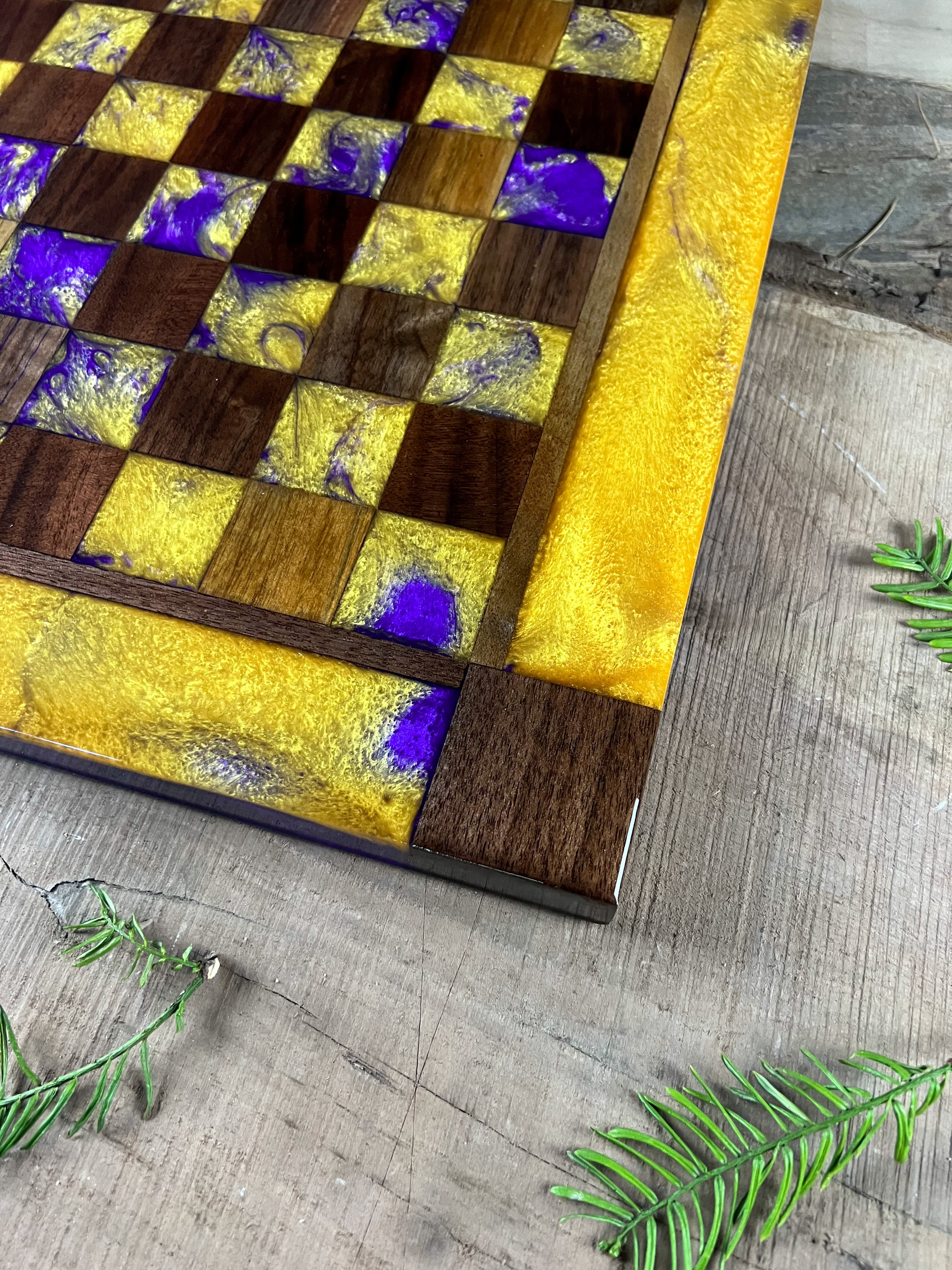 Golden Purple Haze Walnut Chess Board (With Border)
Thank you for your interest in this handmade, wooden Chess/Checker Board made from Black Walnut Wood and epoxy resin. Using a complimentary color scheme, the epoxy resin river contains Purple Haze and Pure Gold pigments from Black Diamond Pigments. The final product is sanded down and has an epoxy table top finish and to protect your board.

This board has custom rubber feet for easy lifting!

This board features a custom border outline encasing the playing area. Perfect for tournament chess players! It is also made from locally sourced high quality Black Walnut slabs.
This board is "Made to Order" Production begins at time of purchase. Because each wood slab is completely unique, your wood grain/board may look slightly different than picture.

Our epoxy resin is FDA food safe!

Care Instructions:
Use mild dish soap and warm water to wipe clean and buff dry. Avoid dusting with a dry or old cloth, this may scratch the finish. Clean up spills immediately. Avoid polish that contains ammonia or silicon. Dust with a soft damp cloth by following the wood grain.

FINAL DIMENSIONS
Length: 16in
Width: 16in
Wood Thickness: 1in
Weight: 8lbs
1.5" Chess Squares
This chess board will be sure to WOW any chess player and makes a great gift!
Will be shipped in typically 10-14 Business Days