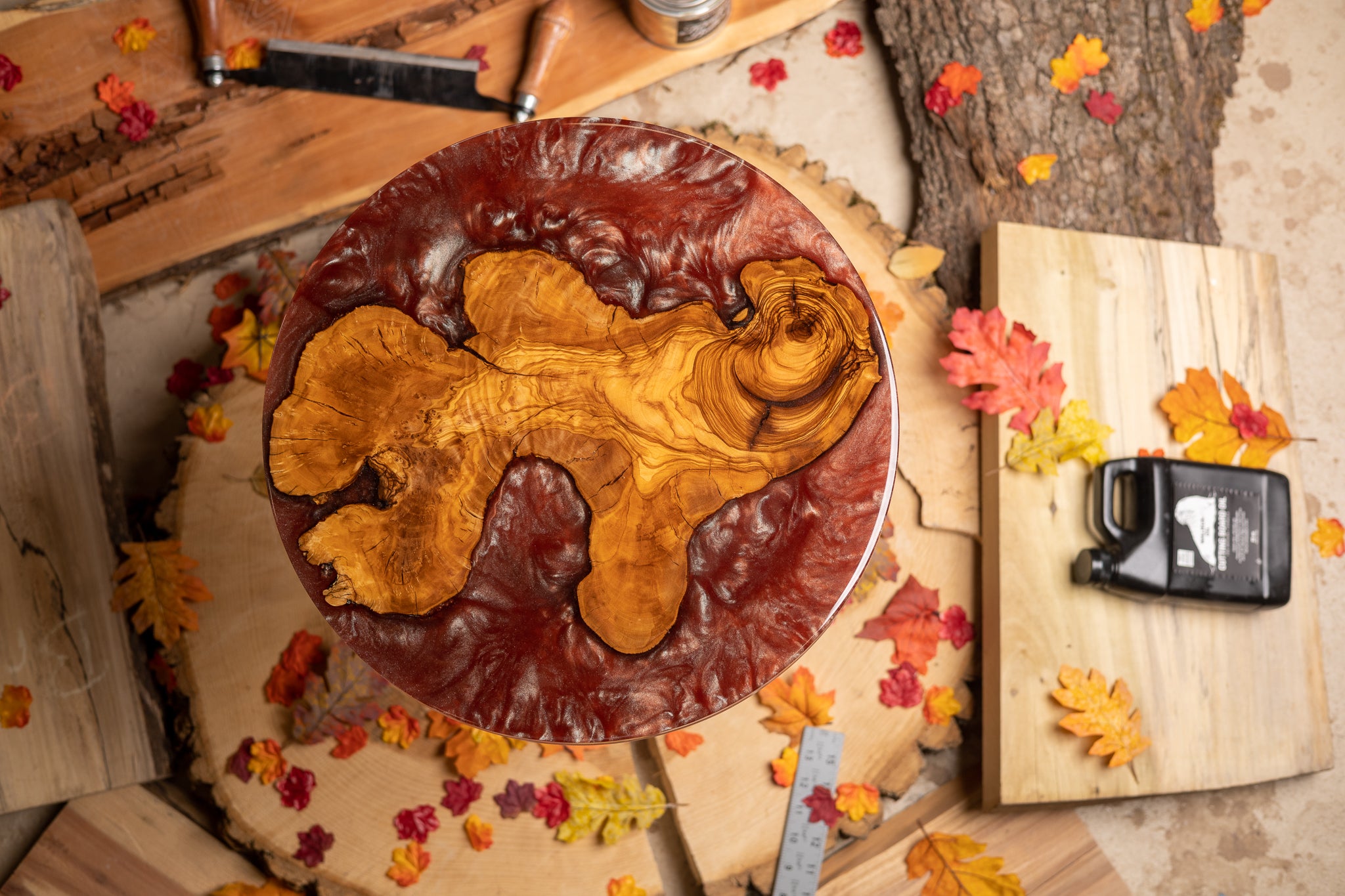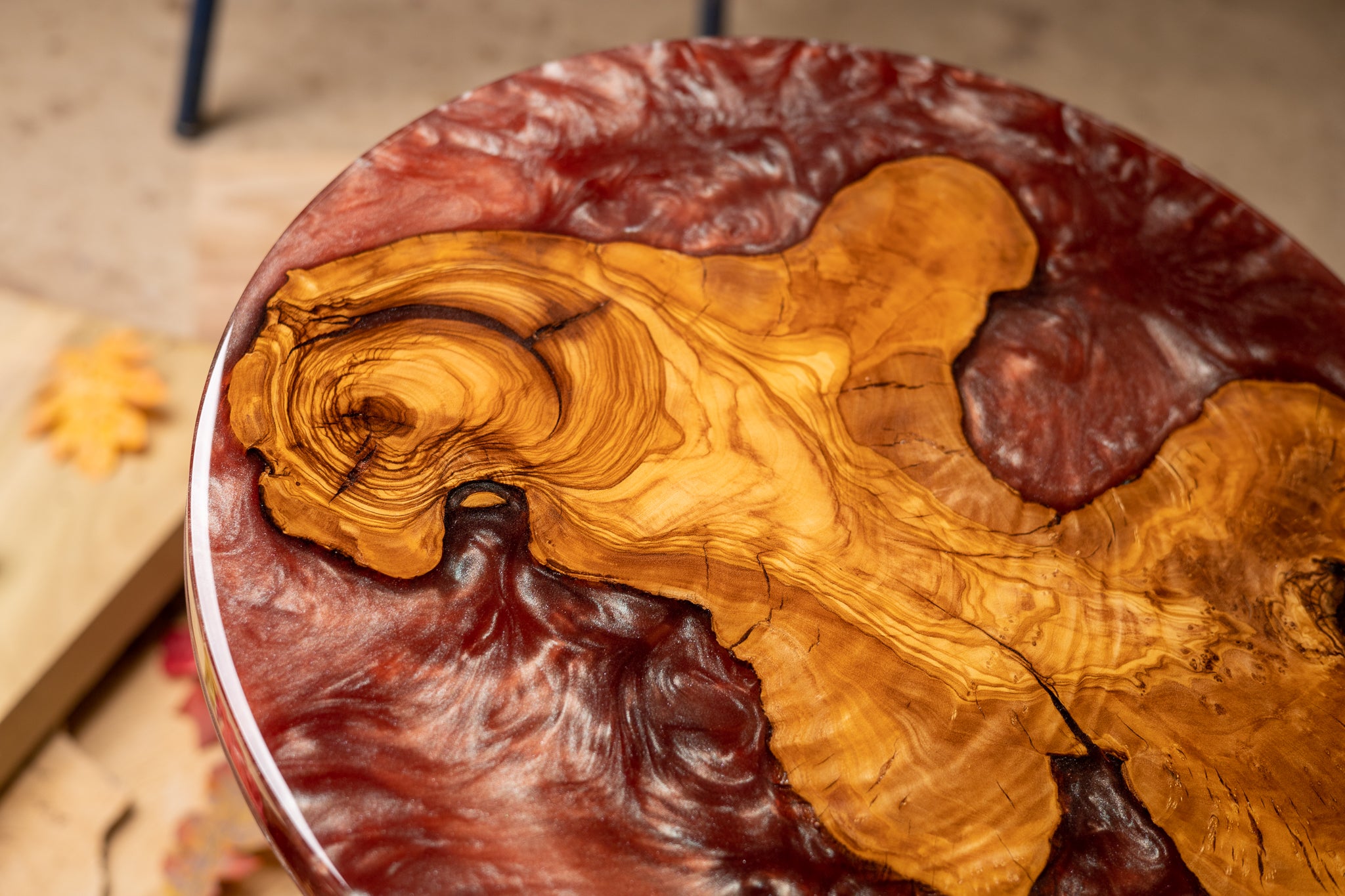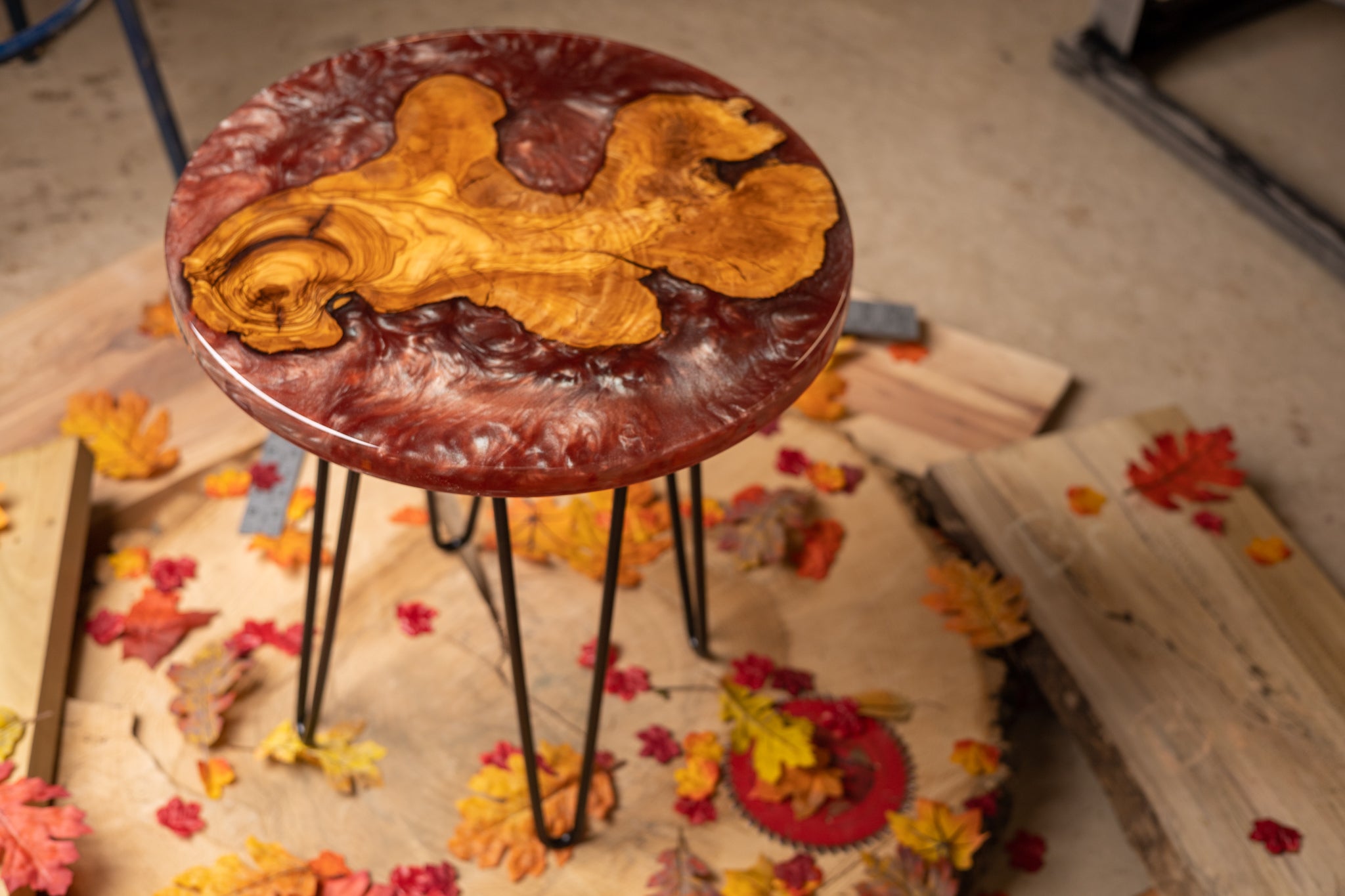 Kiwi Cloud Olive Wood Side Table
Thank you for your interest in this handmade end table made from Olive Wood and epoxy resin.  Using a complimentary color scheme, the epoxy resin river contains a Kiwi pigment color by Black Diamond Company. The final product is sanded down and has an epoxy table top finish to protect your wood.

This table is made from olive wood originally from a monastery in Bethlehem, Palestine. 
Care Instructions:

Use mild dish soap and warm water to wipe clean and buff dry. Avoid dusting with a dry or old cloth, this may scratch the finish. Clean up spills immediately. Avoid polish that contains ammonia or silicon. Dust with a soft damp cloth by following the wood grain.

FINAL DIMENSIONS

Diameter: 18in Round
Wood Thickness: 1 in.
Weight: 12 lbs
Height: 20in
Will be shipped in typically 1-2 business days